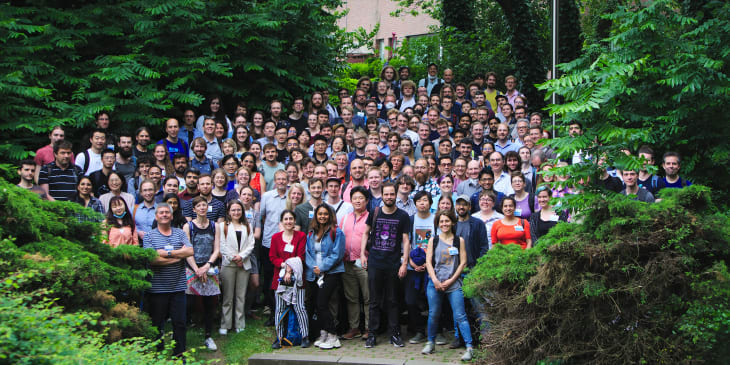 IceCube resumes in-person collaboration meetings
After two years of virtual meetings over Zoom, the IceCube Collaboration finally got a chance to meet in-person, and it did it in Brussels. In 2020 a collaboration meeting was planned in Brussels hosted by the ULB and VUB right before the COVID-19 lock-down. We had to wait two years to finally meeting all together again. An about 210 participants came to Brussels while many other others joined remotely as all sessions were livestreamed to accommodate those who could not attend in person. 
The meeting took place in the Fine Arts Museum as well as one day in the ULB campus of La Plaine. With an all-plenary format this time during the week we could hear updates on the IceCube-Gen2, IceCube Upgrades, software calibration and analyses. A special session was also held to honor two former colleagues, the late Buford Price and Thomas Gaisser.
The next collaboration meeting will take place on September 18-23 in Madison, Wisconsin, USA.